3 Text Remover Terbaik dari Video (Online / Offline Tool)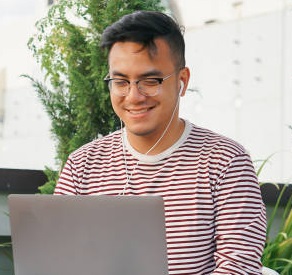 Watermarks are always used by YouTube and Vlog content providers to safeguard the copyright of their unique recordings. However, we may need to remove the watermark from a video for personal reasons in rare situations. For example, we may wish to erase a watermark that is in front of our eyes in order to have a better visual impression while viewing a movie.
But how can you get rid of a watermark on a video for free? If the watermark only shows on the video's edge, crop the movie; if the watermark only shows at a certain point of the video, just use a free Video Cutter tool to remove the unwanted portion of the video. However, this simple approach is ineffective if you do not want to lose any portion of the movie or if the watermark shows from beginning to finish. No need to panic; we've compiled a list of the top three free video watermark removal software and shown how to use text remover from video both online and offline.
The Best Desktop Way to Remove Text from Video
HitPaw Watermark Remover
HitPaw is a ground-breaking toolbox for professional video editing. It has video formatting tools, video editing, and a watermark remover, among other things. In only a few clicks, the HitPaw Watermark Remover can erase watermarks from both movies and photos. If a video has a watermark, you may erase the watermark by uploading the video to HitPaw. It works as a text remover from video. The new video is released with the same quality as the original but without the watermark.
How to Use HitPaw Watermark Remover?
Step 1: Download and install HitPaw Watermark Remover.
Step 2: Launch it and click 'Remove Video Watermark' button. And then click 'Choose File' to import your video.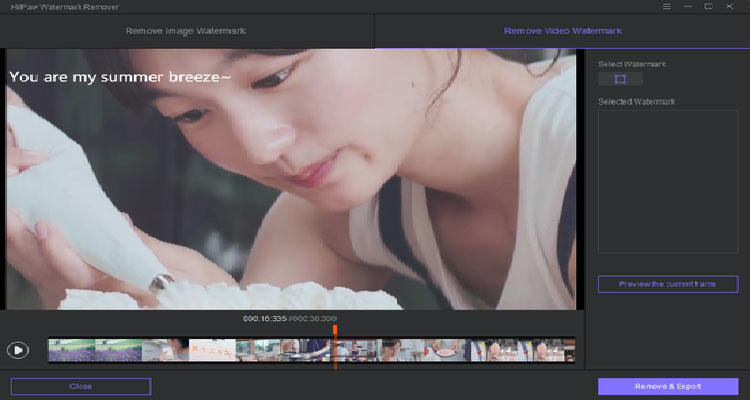 Step 3: Select the watermark you are looking forward to remove and click Remove Now. HitPaw Watermark Remover will automatically delete it.
Step 4 : Finally, click on the 'Remove & Export' button to download your video to your local device.
Pros of HitPaw Watermark Remover:
It is an easy-to-use software to remove watermarks from videos and photos.
HitPaw Watermark Remover can delete logo automatically.
It allows the best quality image saving after watermarks are removed.
It is a ground-breaking toolbox for professional video editing.
The Best Online Way to Remove Text from Video
HitPaw Online Watermark Remover
This is a great and free online tool for easily removing watermarks from videos. HitPaw Online Watermark Remover is a simple and fast tool for blurring video watermarks. And it has user-friendly interface that make it equally easy to use for people of all ages. Furthermore, it's also a video editor including cut, merge, screen record, add music and subtitle features and so on.
Pros of HitPaw Online Watermark Remover:
It supports any systems such as Android & iOS, Windows & Mac.
It has no annoying ads, pop-ups and links when in use.
It just accept a video less than 20 MB and add 10 boxes at most.
How to Use HitPaw Online Watermark Remover?
Step 1: Head to HitPaw Online Watermark Remover website, and you will see a lavender page. Please click on 'Remove Watermark Now'.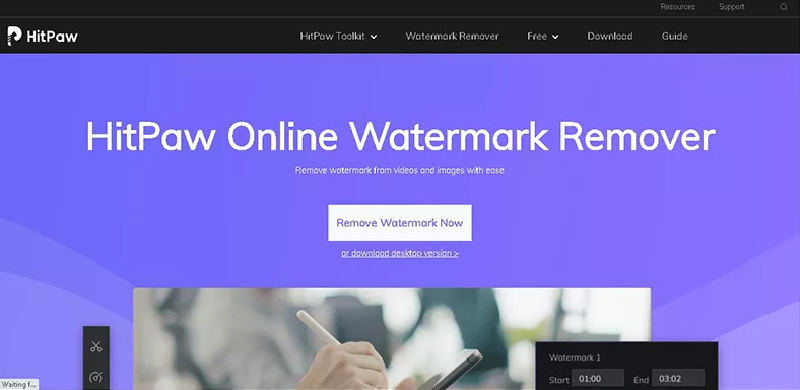 Step 2: Then, choose remove watermark feature and double click on "Choose File" to import your watermarked video.
Step 3: Next, you need to adjust the size of rectangular box to the same size as the logo as well as the duration of the logo from the timeline.
Step 4:When done, please click on "Save" to remove the logo and download the processed video. You can see the video on your local device without watermark.
Online Watermark Remover
Online Watermark Remover is an online tool used to remove watermark from videos and images. It removes the undesired logos, text, and picture stamps as well as fully repairing the photographs as if these items had never been before. It is completely secure, and your file is completely secret.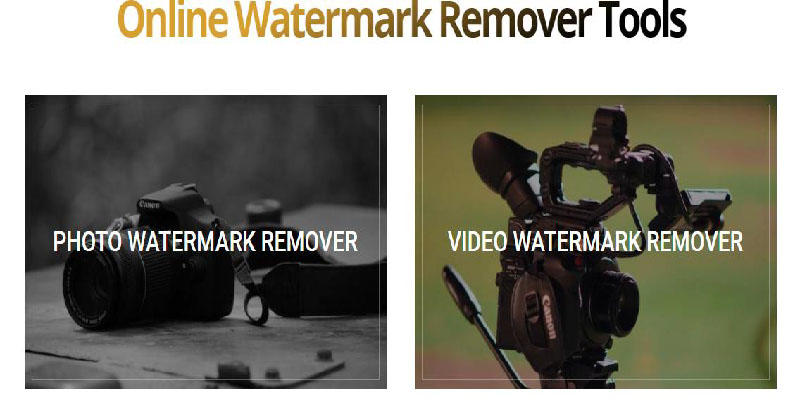 How to Use Online Watermark Remover?
Step 1: Head to Online Watermark Remover website.
Step 2: Upload your video and wait a moment.
Step 3: Click 'Remove Watermark' button to process your file. Wait a moment and then you can see your watermark was removed successfully.
FAQS
Is it illegal to remove a text from a video?
Fortunately, the Copyright Act's DMCA clause gives an even stronger justification to employ watermarks. Section 1202 of the United States Copyright Act makes it illegal for someone to remove the text from your Video in order to conceal the infringement when it is used.
Is there a way to remove text from a video?
There are many ways to remove text from the videos. There are so many tools available on the internet where you can easily remove text or watermark from the videos and images. Some of them we'll highly recommend HitPaw is the best tool for video editing, and with the help of these tools, you can easily remove text from videos.
How to remove text from Premiere Pro?
In Premiere Pro, Magic Eraser Tool may be found between the History Brush and Gradient tools.
Conclusion
In this article, we've given some of the most excellent online watermark tools, along with step-by-step guidelines. Any of these may be used to erase watermarks from videos. There are undoubtedly hundreds of internet watermark removal tools accessible, but the best text remove from the video is HitPaw Watermark Remover, and you can take it into consideration.